Ologramma imballaggio sigaretta Tear Tape per rifascio
Pacchetto:

PP sacchetto e scatole di imballaggio di ologramma all'interno, scatola standard dell'esportazione e cinghia di bianco dell'imballaggio esterno

produttività:

10000000000

marchio:

LINEA DI CONTATTO

Trasporti:

Ocean,Land,Air

Luogo di origine:

Suzhou

Abilità del rifornimento:

1000000/Month
Informazioni basilari
Modello: YXCP-06
Tipo: Adesivi a fusione calda
Efficacia (per nastro): Uso quotidiano
Materiale dell'etichetta: Pellicola laser
Materiali di superficie (per adesivi): PET in poliestere
Materiale di superficie: ANIMALE DOMESTICO
Adesivo (per etichetta): Etichetta adesiva
tecniche: Stampa offset
Membrana tipo (per adesivo): ANIMALE DOMESTICO
Carta di appoggio (per adesivo): ANIMALE DOMESTICO
Sample: Available For Free
Pattern: Generic Or Custom Hologram
Keyword: Tear Tape
Thickness: 35micron
Width: 0.7-3mm Customize
Color: Gold, Silver, Transparent
Security Features: Micro Text, Flip-flop, UV Ink
Packaging: In Roll With 5000m Or 10000m
Feature: Brand Protection And Promotion
Descrizione del prodotto
Ologramma imballaggio sigaretta strappare il nastro per scatola da imballaggio
Per imballaggio di sicurezza sia scopo promozionale può essere utilizzato del nastro dello strappo olografica. Il nastro dello strappo fatto da Suzhou immagine laser sono ampiamente applicabili per il confezionamento di sigarette, carte, cibo, medicinali, cancelleria, prodotti audiovisivi ecc. Secondo la richiesta del mercato, possiamo fornire tutti i generi di ologramma strappano il nastro con disegno libero.
Specifica del nastro dello strappo
| | |
| --- | --- |
| Type | Holographic Packaging Tear Tape |
| Material | PET, BOPP |
| Color | Transparent, Silver, Gold, etc |
| Thickness | 28, 35, 36 micron (general) or customize |
| Width | 0.7-5 mm, custom is available. Minimum size 0.7mm |
| Pattern | General or Customized |
| Feature | Brand protection & Promotion |
| Usage | Applicable to outer packaging of food, medicine, cigarette, cosmetic, etc |
| Length of roll | 5000-10000m per Roll, based on customers' requirements. |
| Sample | Samples are available for free |
| Price | According to different sizes, quantities, materials & processes |
Ologramma strappare il nastro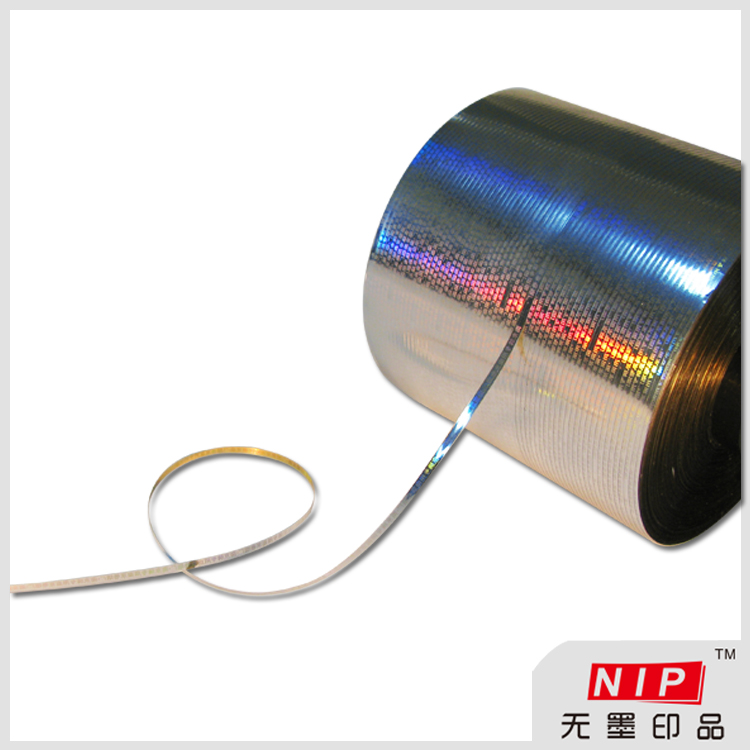 Ologramma sigaretta Tear Tape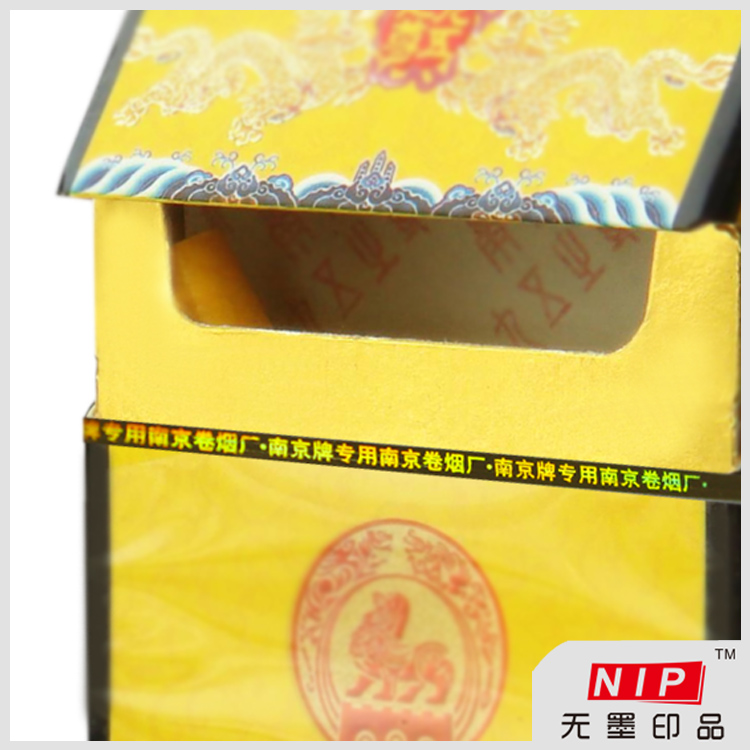 Anche possiamo fornire tutti i tipi di nastro dello strappo dell'ologramma come segue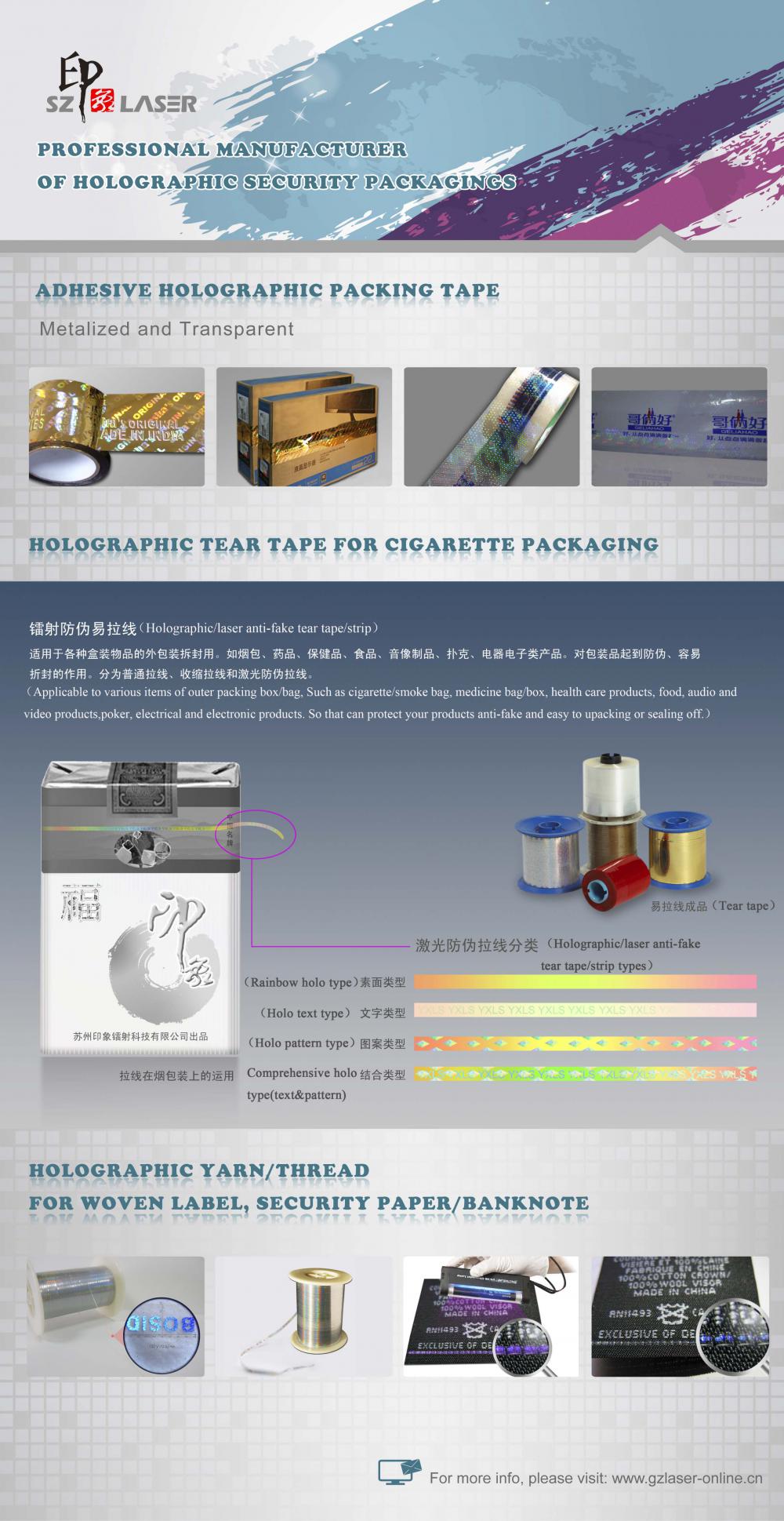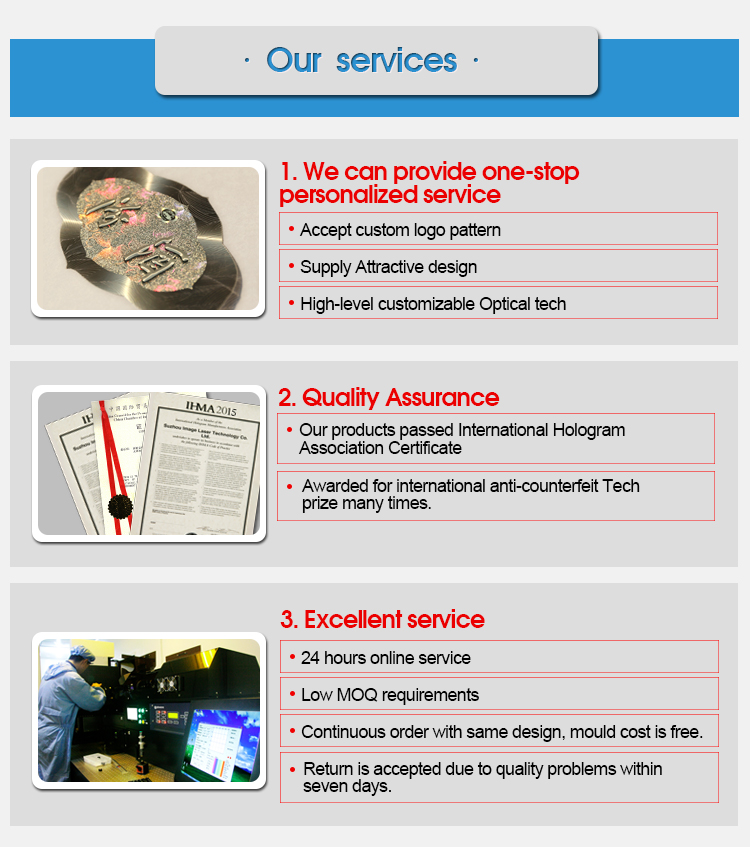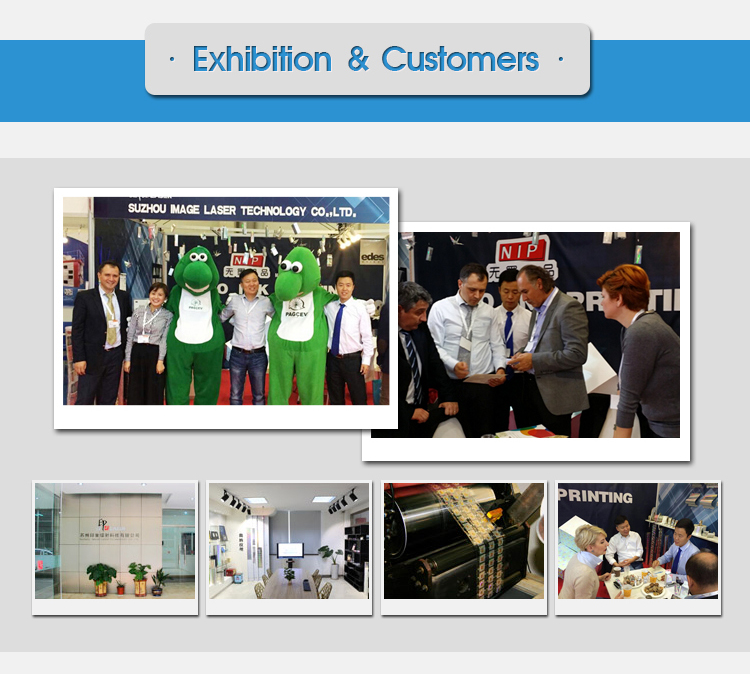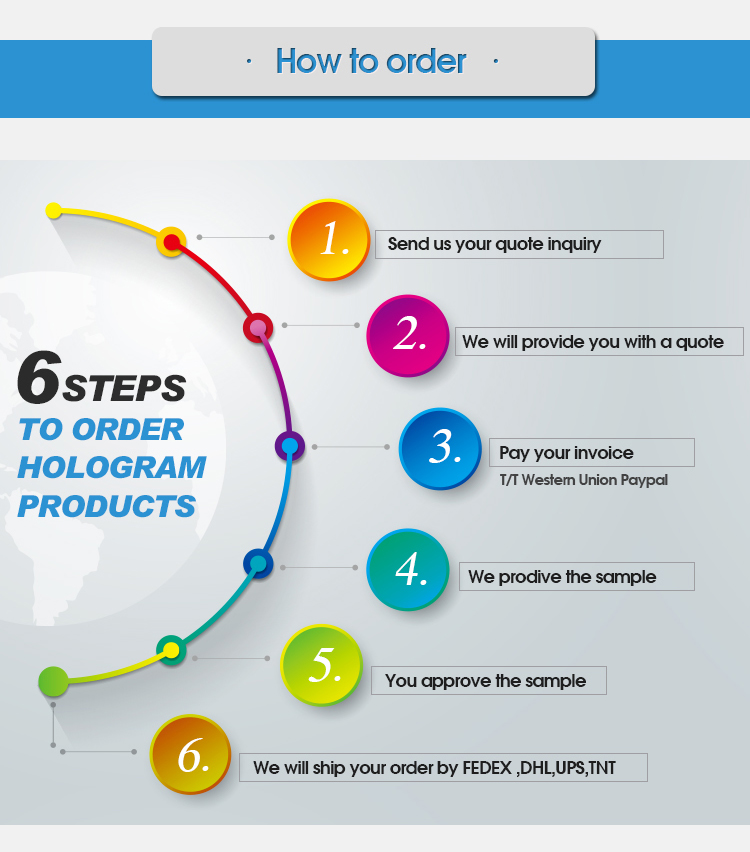 Domande frequenti
1. che cosa è il materiale del nastro lacrima?
Generalmente PET, materiale di BOPP con 28, 30, 33, 35, 36 micron, ecc
2. qualsiasi specifica, qualsiasi colore, si può fare per me?
Sì, disponibile in varie specifiche e colori, come 0,7 mm, 1 mm, 2 mm, 2,5 mm, ecc. Il colore può essere trasparente, oro, argento, ecc
3. potete inviarmi alcuni campioni?
Campioni sono disponibili, possiamo finirla gratuitamente con trasporto si raccolgono.
4. posso usare il tuo modello di logo per nastro dello strappo?
Naturalmente, il nostro progettista progettare sorprendente effetto ologramma per voi. Anche noi possiamo aggiungere Micro testo, testo nascosto, acquaforte pixel, ecc ad alta sicurezza tech per te.
Benvenuti a visitare la nostra azienda. Per maggiori dettagli, si prega di visitare il nostro sito Web.
Elenco prodotti : Nastro dello strappo olografico > Nastro dello strappo olografico